1 CRAZIEST THURSDAY MUSIC NIGHT - So last Thursday was just jam-packed with all sorts of musicness. It was supposed to be simple, go to Luci's CD Release and then go see Ken (aka DJ Sleeper) spin at Main on Main. Dude, the night was filled with just straight up craziness slash awesomeness:

the first band that played that night was Henry Thomas' band, as in Elliot from ET. Yeah, his band played. SO WEIRD. Elliot from ET has a band. And he's 41!
then when Luci was setting up for her set, they played some salsa music and the entire club just broke out in SALSA FEVER. What the what. I tried to cut across the room once to go to the restroom and I feel like I was going through an obstacle course. It was crazy. People were being tossed everywhere.
then Luci performed with music videos, dancers, and her own fashion. I'm straight up proud. Way to go girl!
then we headed over to Main on Main to see DJ Sleeper. Dancing was had, good times. Then …
DANCE BATTLES! Say what?! Yeah. Dance battles seriously happened. I felt like I was in "You Got Served!" So crazy. I still can't believe that happened. All in one night!
2 MINI GOLF IS BETTER WHEN YOU'RE DRESSED FOR THE OCCASION - This Saturday my friends and I braved Carmeggedon and drove up to Sherman Oakes for some mini-golf fun. I'm totally rocking out the argyle socks. Meghan's red tights is just plain awesome. And I love Micheala's wrap around sweatshirt. Very classy.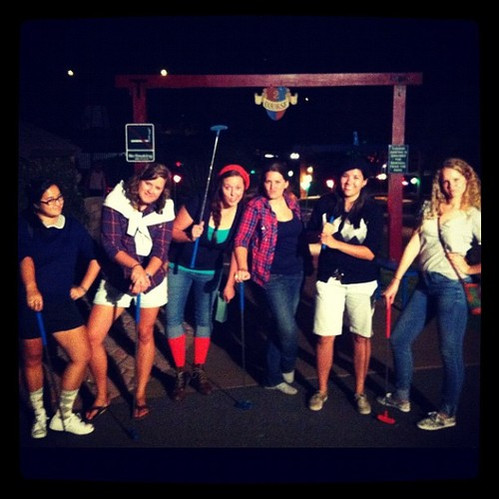 3 HELP PORTRAIT APPROVED - So last year I talked about wanting to do Help Portrait but I totally slacked on actually getting off my butt and doing anything. This year, I asked my friend Allegra about possibly working with her nonprofit and reaching out to the neighborhoods she works in.
And then my church, Reality LA, decided to do missional grants to help us to actually do some outreach in their area. And our grant got approved! So now we're in the planning stages of getting our entire community group involved! I'm so excited!
4 RUNNING INTO OLD FRIENDS … AGAIN - So randomly on Thursday night on the way to Main on Main, this dude was asking random passerby's about where to find alcohol. And my initial reaction would be to ignore the person or just say a quick, "I don't know." But then, I was like "James?"
Yeah, apparently I knew this dude. From like junior high. And I randomly saw him on the streets of downtown Santa Monica on a Thursday night. SO RANDOM. Anyways, we're going to meet up for lunch this week and catch up on life.
But that's not it. I also got to hang out with THIS GIRL (pictured below), Kristin. I have not seen her since we left the Honor Academy over ten years ago. And we just now figured that we live only a few miles apart. So yes. More coffee dates please!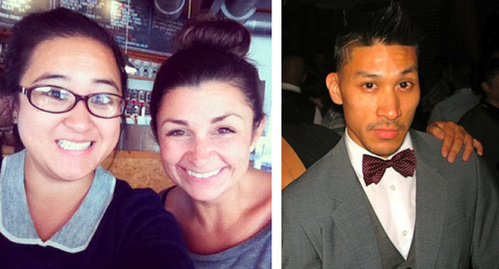 5 MY WORK IN PRINT - So big news, one of my clients is getting a print ad and are going to use my photos in it. I'm going to be published! It's exciting stuff in my world. I know they were featured on the Today Show about two months ago, so who knows? This might be a national ad. That's just crazy.
Yeah! Work!