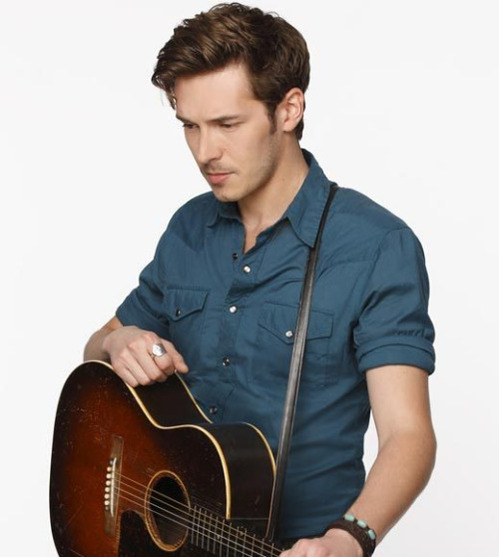 You guys. I kind of failed on my I'm going to do more blog series biz throughout the year. I mean, I had a good run of my "for the love of" posts and one little blip of "the handsome series" but I kind of dropped the ball.
My bad.
Anyways, I cannot help saying "OMG he is so handsome" every time I see Gunnar on ABC's "Nashville." And so I thought it was proper to revive this series now with him. So without further ado, here he is, the actor who plays the lovestruck Gunnar Scott, Sam Palladio.
If you haven't been watching "Nashville", I highly recommend you do. Because it's so good. The music is amazing and the acting is great of course. There's the mega country stars (played by favorites Connie Britton of FNL fame and Hayden Panettiere, girl indestructable), but then there's these underdogs that you root for - Scarlett and Gunnar. And lemme just say, they are absolutely heavenly together when they sing.
It's got this Civil Wars (<– RIP) feel to it with the folksy Silver Fleece sound. OMG. So good.
And he plays the guitar. And has a southern accent. And wears flannel shirts. It sort of makes me weak in the knees.
But what gets even more crazy, is the fact that these actors aren't from Nashville - Claire Bowen is Australian and Sam Palladio is from the UK. How in the world are they nailing that accent?? So crazy.
Anyways - here's a video of the duet they did in the pilot. It cuts through other scenes in the show, so sorry about Hayden's character being a hoe bag. Hahahaha. She gets better. You know, character development over time.