Hello world. How goes it?

I'm sitting here, taking a break from strat (that's what the cool MBA students call "strategic management") to do some blogging.
As much as a ton of creative entrepreneurs hate strat, I kind of love it. That's the business nerd inside of me. Time to crunch numbers, raise prices, do some market analysis, etc etc. You can't really go anywhere in business without a viable plan. So that's what I'm doing.
Anyways. Here's 5 things going on with me:
1 BIRTHDAY WEEK - You guys! This weekend is my birthday!
I'm not quite sure how I'm celebrating it yet. There's a brunch sitch happening on Saturday for a me & another friend (since our birthdays are so close). But other than that, I don't have much planned.
I do know that I'm going to wear my favorite Anthro headband on my birthday. Or if someone wants to make me a fancy crown again … that'd be cool.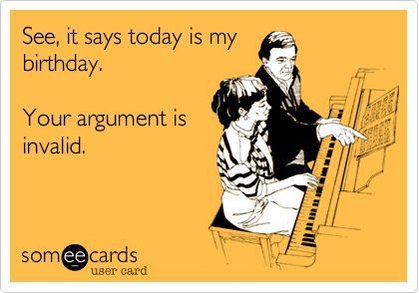 2 LET'S BE COPS - Speaking of birthdays, I got to celebrate one tonight by watching a screening of Let's Be Cops for Lamorne Morris' birthday. You know him, Winston from New Girl.
You guys, I'm not even joking. It was SO FUNNY. And good!
It's definitely a Jo Recommend.
3 A STROLL ON SET - One of the best parts of the screening (besides the actual movie) was that it was on the Fox Lot. And while on the Fox Lot, you have to stroll through NYC/DC.
Weird. I was just in NYC/DC for like real just a month ago.
But it's where they film(ed) Bones and How I Met Your Mother! You guys. Seriously. It's like the best.
Shana and I definitely nerded out a bit.
4 TIME TO BUCKLE DOWN - The great part about it being birthday month is that:
I'm actually not traveling anywhere for a change. So that's nice.
I get freebies from some of my favorite stores. That's one thing I love about automated marketing. Anthropologie and Sephora always remember my birthday!
Which is great considering I'm really trying to buckle down in every other area (mostly spending). Meaning, I'm back on the envelopes again. This time for real.
What this really boils down to - is that we're cooking meals at home, folks. Like 99.9% of the meals are at home. Because apparently that's what I always spend my money on and that's dumb.
Caviar on Monday. Crusts on Tuesday. They wouldn't even notice.
Anyways. So if I start being crazy and say "no" to everything, just know, it's because of Dave Ramsey. And I have to get my life in order.
It's a new year! Might as well get things into gear.
5 NEW PROJECTS ON DECK - Besides life in general, work is good. I'm in STRAT MODE. Which happens every August. I'm raising prices and planning marketing promos and all that jazz. It's going to be good.

But there's more. We've got some collabs coming up. A video feature. Tons of fun stuff. I love working in a team setting - ideas flow easier that way.
I'll keep y'all posted on things to come!